Collapse All
Expand All
TRANSFORMING RESEARCH AND CLINICAL KNOWLEDGE IN TRAUMATIC BRAIN INJURY (TRACK-TBI) IS AVAILABLE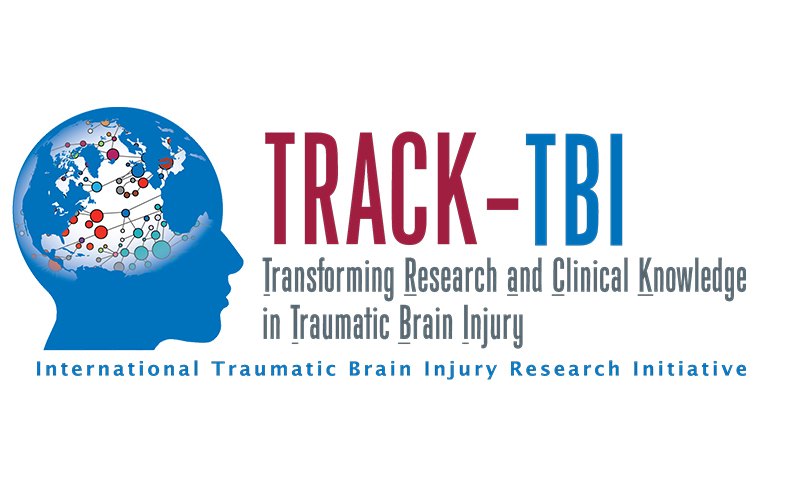 Transforming Research and Clinical Knowledge in Traumatic Brain Injury (TRACK-TBI)
(Multi-PI: Geoffrey Manley, MD, PhD (Contact PI), Ramon Diaz-Arrastia, MD, PhD, Joe Giacino, PhD, Pratik Mukherjee, MD, PhD, David Okonkwo, MD, PhD, Claudia Robertson, MD, Nancy Temkin PhD
The unique public-private partnership of investigators, philanthropy, government, and industry leaders, along with the Multicenter Transforming Research and Clinical Knowledge in Traumatic Brain Injury (TRACK-TBI) proposal, share a mission to accelerate clinical research in TBI. Our goal is to create an extensive, high-quality TBI database that integrates clinical, imaging, proteomic and genomic, and outcome biomarkers. We hope to provide analytic tools and resources to the research community through precise TBI diagnosis and prognosis methods that enhance outcome assessment and compares the effectiveness and costs of tests, treatments, and services. The investigators hypothesize that this approach will permit better characterization and stratification of patients, allowing meaningful comparisons of treatments and outcomes to improve the future generation of clinical trials.
The four specific aims of the study are:
Specific Aim 1.

To create a widely accessible, comprehensive TBI Information Commons that integrates clinical, imaging, proteomic, genomic, and outcome biomarkers from subjects across the age and injury spectra and provides analytic tools and resources to support TBI research.

Specific Aim 2.

To validate imaging, proteomic, and genetic biomarkers that will improve classification of TBI, permit appropriate choice and stratification of patients for clinical trials, and contribute to the development of a new taxonomy for TBI.

Specific Aim 3.

To evaluate a flexible outcome assessment battery comprised of a broad range of TBI common data elements that enables assessment of multiple outcome domains across all phases of recovery and at all levels of TBI severity.

Specific Aim 4. To determine which tests, treatments, and services are effective and appropriate for which TBI patients and use this evidence to recommend practices that offer the best value.
The TRACK-TBI study was conducted at 18 level 1 trauma centers, representing the efforts of hundreds of investigators and research coordinators to screen and recruit subjects within the first 24-hours post-injury. Between February 26, 2014, and August 8, 2018, adult and pediatric TBI subjects were enrolled from across the injury spectrum from concussion to coma, along with a separate orthopedic control cohort.
Follow-up visits were conducted at 2-weeks and 3,6 and 12-months. In an effort to fuel progress towards precision medicine models for TBI, data collection included clinical indicators; serial imaging; proteomic and genomic biomarkers; and multidimensional outcome data using the NINDS Common Data Elements for TBI. Key data from the TRACK-TBI Cohort has contributed the following:
Detailed clinical histories with inpatient and outpatient laboratory, vital sign and Glasgow Coma Score assessments during hospitalization.

Candidate SNP array dataset for investigation of genetic associations that will improve the understanding of the role of genes in the pathophysiology of TBI.

Neuroimaging sequences from

standardized protocols across all study sites with demonstrated inter-rater reliability for using the TBI imaging CDEs for the study of associations between structural MRI findings, biomarkers and outcome measures.

Development of a flexible outcome assessment battery to enable on research participants who are too impaired to complete standardized neurocognitive testing across all phases of recovery.
The data for the TRACK-TBI U01 Study are split into two study profiles within the FITBIR Data Repository, Adult and Pediatrics.
The Adult study will have submissions to 87 form structures with a total of 1,271,936 records of data for 2,838 TBI and Orthopedic Control study participants. As of March 1st, this is the largest study submission submitted to FITBIR accounting for 26% of the total number of records within FITBIR.

The Pediatric study will have submissions to 43 form structures with a total of 30,839 records of data for 145 study participants.
For more information about TRACK-TBI, please visit: https://tracktbi.ucsf.edu
The study profiles for the two TRACK-TBI study profiles can be found here:
Summary Information
Study Profile

Total Number of GUIDs

Total Number of Forms

Total Number of Records

Adult TBI

Adult Orthopedic Controls

2539

299

87

1,271,936

Pediatrics

145

43

30,839
NEW STUDY DATA AVAILABLE TO THE FITBIR COMMUNITY (Update | 11/10/22)
FITBIR Stakeholder's Meeting Executive Summary
Stakeholders of the Federal Interagency Traumatic Brain Injury Research (FITBIR) Informatics System held their third meeting on July 19, 2021, to achieve three primary goals:
update stakeholders on FITBIR's current state and capabilities,

understand stakeholders' experiences with and expectations of FITBIR, and

foster discussion on how best to leverage FITBIR to better understand TBI and reduce its burden on patients and their caregivers.
Click the link to view the executive summary: FITBIR EXSUM stakeholders 2021. pb_nu_rab.docx
RELEASE NOTES (Update | 10/29/2022)
Save The Date: FITBIR Stakeholders Meeting July 19th, 2021
Please hold Monday, July 19, 2021, ~10am-6pm ET for the 3rd Federal Interagency Traumatic Brain Injury Research (FITBIR) Stakeholders Meeting, which will be held virtually and hosted by the National Institutes of Health and Department of Defense.
Description: The FITBIR informatics system was developed to share data across the entire TBI research field and to facilitate collaboration between laboratories, as well as interconnectivity with other informatics platforms. This virtual meeting will provide an opportunity to communicate with the TBI community and learn about current FITBIR database infrastructure, policies, and best practices, with the goal of ensuring that this resource is effectively used to advance TBI treatment and outcomes.
Location: This meeting will be held virtually with a registration site coming soon. For those unable to attend on the day of the meeting, the meeting will be archived and available for viewing on NIH Videocast site (https://videocast.nih.gov/).
CHRONIC EFFECTS OF NEUROTRAUMA CONSORTIUM (CENC) STUDY 01: OBSERVATIONAL STUDY ON LATE NEUROLOGIC EFFECTS OF OPERATION ENDURING FREEDOM/OPERATION IRAQI FREEDOM/OPERATION NEW DAWN (OEF/OIF/OND) COMBAT DATA IS AVAILABLE
CENC STUDY 01 DATA in FITBIR:
1,555 subject participants
94 clinical research forms
264,765 data points
6,451 MRI scans of exposed and unexposed participants
William Walker, MD from Virginia Commonwealth University (VCU) and the Hunter Holmes McGuire VA Medical Center (Richmond, VA), has successfully submitted data to the Federal Interagency Traumatic Brain Injury Research (FITBIR) for his Chronic Effects of Neurotrauma Consortium (CENC) Study 01: Observational Study on Late Neurologic Effects of Operation Enduring Freedom/Operation Iraqi Freedom/Operation New Dawn (OEF/OIF/OND) Combat. The funding for this study was through the U.S. Army Medical Research and Development Command (W81XWH-13-2-0095) and the U.S. Department of Veterans Affairs Office of Research and Development (I01 CX001135 and other awards). Clinical assessement data from this study is now available in the FITBIR informatics system as of October 9, 2020. The neuroimaging data will be available at a later time.
CENC Cycle 1 (2013-2019) was Study 01: Observational Study on Late Neurologic Effects of OEF/OIF/OND Combat, which enrolled current and former U.S. service members with varying histories of mTBI from no exposure to more than 15, from 7 VA Medical Centers and 1 Military Treatment Facility around the country. The incredibly rich data amassed from the first 1555 participants who were enrolled and evaluated (i.e., completed the minimum set of assessments) are now available to the scientific community.
Additional study information can be found here: https://www.limbic-cenc.org/.
The study profile for the CENC Study 01 in FITBIR can be found here: https://fitbir.nih.gov/study_profile/263.
On August 5th, 2020, the Federal Interagency Traumatic Brain Injury Research (FITBIR) Informatics System received CoreTrustSeal Certification.
What is CoreTrustSeal certification?
It is a certification based on requirements established by the World Data Systems (WDS) and the Data Seal of Approval (DSA) reflecting the core characteristics of trustworthy data repositories. CoreTrustSeal certification is a process whereby a data repository provides evidence it is sustainable and trustworthy via an online application. Evidence must be presented for 16 Requirements which span background, organizational infrastructure (mission, continuity of access, sustainability), digital object management (integrity, authenticity, storage, preservation, quality, identifiers, re-use), and technology (technical infrastructure and security) information. Applicants indicate a compliance level for each requirement, as well as, evidence in support of the requirement. To learn more about the requirements for certification, click here.
What are the benefits of being a certified repository?
Enhances the reputation of the repository

Builds stakeholder confidence establishing trust for both data funders, depositors, and users

Data Funders: Data reuse yields a higher return on investment.

Data Depositors: Data is well structured, safe, accessible, and usable.

Data Users: Data is high quality and properly preserved.

Increases awareness of and compliance with established standards
Statistics |FITBIR CoreTrustSeal (CTS) certification
One of (95) repositories globally

1 of 2 CTS repositories at NIH
The certification for FITBIR is valid for 3 years.
FITBIR Update (3/2/20) | Concussion Assessment, Research and Education (CARE) Consortium
The CARE Study Team has provided the following guidance on the datasets shared between July 2019 to December 2019:
Study Name: Concussion Assessment, Research and Education (CARE) Consortium
Issue: Some participants' data are currently being removed from the FITBIR Repository. At this moment, all datasets for CARE have been put into the Private Status and are inaccessible to FITBIR Data Access Users. Please refrain from using the data that were downloaded from July 2019 to December 2019. The updated datasets will be shared once the CARE team has completed their upload of the corrected data.
For additional inquiries of the CARE data, please reach out to the CARE Helpdesk by email: carefitb@iupui.edu.
Apologies for the inconvenience, and thank you for your patience.
Regards,
FITBIR Operations on behalf of Concussion Assessment, Research, and Education (CARE) Consortium.
MILITARY HEALTH SYSTEM RESEARCH SYMPOSIUM (MHSRS) 2019- COME MEET US!
Come visit us at the 2019 Military Health System Research Symposium (MHSRS). This is the Department of Defense's premier scientific meeting. FITBIR will have a booth at the symposium Monday, August 19th- Wednesday, August 21st. Come by to ask questions, get a demo of the system, or to just say hello.
FUNDING OPPORTUNITIES
Federal Interagency Traumatic Brain Injury Research Analysis Award Announcement
Opportunity Number: W81XWH-19-PHTBIRP-FITBIRA
Intent: Proposed research must analyze existing FITBIR data. Funding from the FITBIR Analysis Award will not support animal research or prospective (active) enrollment of human subjects. Applications may supplement FITBIR data with other public or private data sources.
SUBMISSION AND REVIEW DATES AND TIMES
• Pre-Application Submission Deadline: 5:00 p.m. Eastern time (ET), August 7, 2019
• Application Submission Deadline: 11:59 p.m. ET, September 5, 2019
• End of Application Verification Period: 5:00 p.m. ET, September 10, 2019
• Peer Review: November 2019
• Programmatic Review: February 2020
For information about Congressionally Directed Medical Research Program (CDMRP) Psychological Health and Traumatic Brain Injury Research Program funding opportunities, please click here
For more information about the National Institute of Neurological Disorders and Stroke (NINDS) funding opportunities, please click here
CONCUSSION ASSESSMENT, RESEARCH, AND EDUCATION (CARE) CONSORTIUM DATA IS AVAILABLE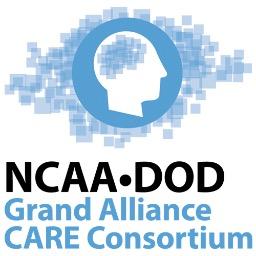 CARE DATA in FITBIR:
88,286,447 data points
597,474 head impacts recorded from sensors embedded in helmets
1,216 MRI scans of concussed, exposed and control participants
2,719 unique blood samples for genomic and proteomic analyses
Findings from CARE Consortium added to a global repository for brain injury data
Landslide of new #concussion data accessible for scientific analysis. Congrats to the #NCAA /DOD study's 34,000 participants and investigators in the Concussion Assessment Research Education (CARE) Consortium. Includes > 1,200 MR scans. Data accessible at https://t.co/RVWqTIgXzQ

— Walter J. Koroshetz (@NINDSdirector) July 17, 2019
FITBIR STUDIES WITH SHARED DATA (AS OF 8/1/19)
As of August 1, 2019 there are (16) studies with 'shared' data available in FITBIR. For the latest list of studies, please navigate to the Submitted Data page. Once there, scroll down to the Repository Studies table. Above the table on the left hand side, choose the 1st dropdown and select 'All Studies with Shared Data'. Once presented with all the studies with shared data, you can then select additional filters or search terms to further refine your selection within this cohort.
FITBIR IS 21 CFR PART 11 CERTIFIED
FITBIR is 21CFRPart11
certified and subsequently electronic records and electronic signatures within BRICS are considered trustworthy, reliable, and equivalent to paper records.
NATIONAL NEUROTRAUMA SOCIETY (NNS) SYMPOSIUM 2019
Please stop by our booth at the 2019 National Neurotrauma Society symposium in Pittsburgh, PA. Members from our Operations team will be there Sunday, June 30th through Tuesday, July 2nd to answer any questions you may have and can also provide demos of system capabilities. Hope to see you there.
UPDATED POLICY INFORMATION 7/6/2017
(7/6/2017) Both the DoD and NIH strongly recommend CDE compliance for all clinical TBI studies, particularly those with a FITBIR data submission requirement. Moreover, it is highly recommended that investigators align their non-outcome measures with existing non-outcome CDE forms that have been developed and are available at the NINDS CDE website or through FITBIR. For any grant with a FITBIR data submission requirement, non-compliance with NINDS CDEs will require programmatic approval. Studies investigating outcomes outside of the TBI CDEs should use NINDS CDEs found in other disease areas or through searching the FITBIR Data Dictionary that has over 400 standardized forms available. As with non-CDE usage, incorporating non-TBI CDEs requires prior Programmatic approval.
ARCHIVE NEWS
2015
Dr. Mona Hicks and COL Dallas Hack recognized for their outstanding leadership to the development of the FITBIR Informatics System at FITBIR's 2nd Stakeholders Meeting in April 2015. NINDS Director Walter Koroshetz, MD presented the awards.
The Biomedical Research Informatics Computing System (BRICS), the platform used to support the FITBIR Informatics System, won the Best Overall Federal Health IT Award at the 2015 Digital Health Xchange & Innovation Event held in Washington, DC on March 4, 2015.
On July 15, 2015, NIH's Center for Technology awarded the 2015 Scientific Award of Merit for the development of the Biomedical Research Informatics Computing System (BRICS) to accelerate biomedical discovery through data sharing.
On August 7, 2015, it was announced that BRICS was selected as one of ten finalists, out of 130 nominations, for the 2015 GCN Award for Outstanding Information Technology Advancement in Government award. The awards ceremony will be held on October 14, 2015.
TBI Investigators funded by the National Institute of Health (NIH) and The Department of Defense (DOD) have contributed over 200,000 patient clinical records from over 4500 patients to the FITBIR Informatics System. Over fifteen funded researchers have contributed as of July 1, 2015.
RFA-HD-16-001 - Secondary Analysis of Existing Database in Traumatic Brain Injury to Explore Outcomes Relevant to Medical Rehabilitation (R21) announced; application due date is October 31, 2015. Announcement
2016
ANTMAN RELEASE: OCTOBER 2016
QUERY TOOL REDESIGN FOR USABILITY
The Query Tool has been redesigned with a sleek and elegant interface and improved performance. New features include helpful tips about Query Tool functionality, and a clear display for searching and viewing the data results. Additionally, users will be able to lock columns, adjust column width and retract filter panes for maximized data table size.
UPDATED SYSTEM TO TRACK UNIQUE IDENTIFIERS
Users are now able to view their registered PseudoGUIDs in the My GUIDs Section of the GUID Module. The system has linked the PseudoGUIDs to the converted GUIDs so users can keep track of their unique identifiers for each subject.
NETWORK ENHANCEMENTS FOR INCREASE SPEED AND IMPROVED PERFORMANCE
Upgrades to the system have increased the speed of the user interface, and improved performance of data upload and download. Network enhancements will maximize user experience and user workflow within the system.
2017
BATMAN RELEASE: JANUARY 2017
EFORMS AVAILABLE IN DATA DICTIONARY
eForms are now accessible and can be viewed by all users in the Data Dictionary. Users will be able to add eForms when using ProFoRMS to manage protocols to electronically collect data.
SCHEMA MAPPING OF FITBIR DATA ELEMENTS
A schema mapping file is now part of the data elements reports of a Form Structure. The schema mapping file maps FITBIR's Permissible Values to other systems' data collecting standards for metadata such as the Clinical Data Interchange Standards Consortium (CDISC).
UPDATES
TBI NINDS Recommended Standard Data Collection Forms Now Available for Use: 421 TBI NINDS Standard recommended data collection forms are now ready to be used by the FITBIR User Community. This list can be viewed in the TBI Forms page.
Sports Related Concussion Common Data Element (CDE) Working Group: FITBIR has been working with the Sports-Related Concussion Common Data Element (CDE) Working Group classifying case report forms for sports-related concussions as they pertain to different timeframes in a subject's injury history. FITBIR has been assisting in this process by providing current TBI unique data elements that have already been curated, which will be reviewed and converted for sports-related concussions CDEs.
FITBIR would like to welcome the following prospective studies:
The following is a complete list of FITBIR Studies that have shared datasets available for download:
The Center for Neurological and Regenerative Medicine (CNRM) own Diane Damiano , MD has successfully submitted data for her study Effects of Rapid-Resisted Exercise on Ambulatory Adults with Traumatic Brain Injury. The shared data includes 46 subjects who participated in the clinical trial that assessed the effects of exercise on brain function on ambulatory individuals with TBI.
The National Institutes of Health Clinical Center (NIHCC) Leighton Chan, Ph. D has successful submitted data for his study Effect of Aerobic Exercise Training on Cardiorespiratory Function in Patients with TBI. The shared data includes 12 subjects and 9 data collection forms.
The Uniformed Services University of Health Sciences (USUHS) own Michael Roy, MD, MPH, has successfully submitted data for his study Predictors of PTSD and Post Concussive Syndrome in OIF/OEF Veterans. The shared data includes 85 subjects and 18 data collection forms.
Corinna E Lathan, Ph.D., from AnthroTronix, Inc, has successfully submitted data for her study An Independent, Prospective, Head-to-Head Study of the Reliability and Validity of Neurocognitive Test Batteries for the Assessment of Mild Traumatic Brain Injury. The shared data includes 233 subjects and 13 data collection forms.
George Manley, MD, Ph. D, from the University of California, San Francisco, has successfully submitted data for his pilot study, Transforming Research and Clinical Knowledge in Traumatic Brain Injury (TRACK-TBI) Pilot. The shared data includes 599 subjects and 26 data collection forms.
Emory University's David Wright, MD and his collaborators at the Medical University of South Carolina (MUSC) for successfully and completely submitting legacy data from the Progesterone for Traumatic Brain Injury, Experimental Clinical Treatment (PROTECT III) trial to FITBIR. A special thanks to Cassidy Connor, MS and Yuko Palesch, Ph. D from MUSC for all of their support. The shared data includes 882 subjects and 39 data collection forms.
The University of Maryland TBI researchers, Rao Gullapalli, MD and Chandler Sours, PhD for successfully and completely submitting data for the retrospective study, as well as, the prospective study for Maryland Magnetic Resonance Imaging of Neurotrauma Study (MagNeTS) to FITBIR. The shared data includes 332 subjects and 28 data collection forms.
Boston University's Anne McKee, MD and Lauren Murphy for successfully and completely submitting the Chronic Traumatic Encephalopathy (CTE) Consensus Slides images in FITBIR for their study Tauopathy Consensus Study of Pathology Images. These slides were discussed in the 2016 article in the Acta Neuropathologica Journal. The images are in a format that can be viewed using the freeware Aperio's ImageScope software. The shared data includes 25 subjects and the Imaging Digital Pathology data collection form.
The University of Washington TBI researcher, Frederick Rivara, MD, successfully and completely submitted legacy data for the study Disability Form Pediatric Traumatic Brain Injury as part of the Child Health After Injury (CHAI) Study. The shared data includes to FITBIR 927 subjects and 49 data collection forms.
Harvard Medical School and RTI International with Principal Investigators Ross Zafonte, DO and Helen Pan, PhD for successfully and completely submitting legacy data from the Citicoline Brain Injury Treatment Trial (COBRIT) to FITBIR. The shared data includes 1213 subjects and 56 data collection forms.
NATIONAL NEUROTRAUMA SOCIETY 2017 (NNS) - COME MEET US!
July 9-12th
FITBIR will have a booth at the NNS 2017 conference. Our staff will be available to answer questions and for 1-on-1 sessions.